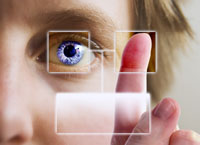 How do you measure blog success? Is it determined by the number of RSS subscribers?  Is it determined by how many  blog comments?  Do you measure blog success by how much money you can make from your blog?
There are many different ways to define blog success and the list above doesn't begin to exhaust the possible definitions of success. Because blogging is new, we're still LEARNING about all the things blogs and other social media tools can (and can't) do for a business.
We're learning that blogs are a HORRIBLE "Minor Sale" facilitation tool.  If your business is making Minor Sales -sales which do not warrant an investment of time or energy into researching alternatives – then a blog will probably not be a profitable investment of your time and energy.
On the other hand, if your business is making Major Sales – then a blog is almost a "must have" tool in your marketing toolbox. (Read more about whether a Blog the Best Marketing Tool for Your Business)
Unexpected Blog Success
A couple of years ago – I converted this traditional HTML web site to a WordPress blog.  In making the conversion – I changed paths so to speak.  I went from a "set it and forget it – softer easier way" HTML based web site to a dynamic, constantly changing blog.
While the change from a static HTML web site to a blog has meant more time and energy being invested in the "care and feeding" of the blog -it's also resulted in some outstanding "side" benefits – benefits above and beyond introducing prospective clients to me – my thinking – and my services.
For example, last week, I got a phone call from a client who had a turnkey online training business for sale.  She had contacted me and asked if I knew of anyone interested in buying her business.  This is traditional marketing  101.  If I hadn't had a blog, I would have done as she had done and sent a "mass" email which outlined the opportunity to everyone in my address book.  However, because I had a blog – I was able to create a blog post and then send emails to  my contacts who might be interested.
For the next six weeks,  I received a steady stream of people expressing interest in the business.  Surprisingly – none of them were from my immediate sphere of contacts.  Without exception, all of the interest in the business came from virtual strangers.   Some left comments – which I did NOT approve to protect their privacy – while others contacted me via my contact page.  It wasn't an overwhelming flood of response- but it was enough for my client to set up an auto responder to deal with the inquiries.
According to my client, the quality of the inquires was truly amazing.  Many were real prospects – which put her in the enviable position of being able to pick from the best offer. I'm not a business broker – nor do I play one on TV.  However, with a small investment of time and energy, I helped to connect my client with not just one, but several serious prospective buyers.
My willingness to turn from the softer, easier – "set it and forget it" style web presence has been one of the best investments of time and energy I've made.   However, I think it's important to point out that when I launched this blog – becoming a business "pimp" was not part of my grand blogging plan.  This experience just provided a very POWERFUL illustration of the unexpected long term benefits one can expect from business blogging.
There are plenty of people out there who are definitely willing to sell you their system to the softer easier way to achieve blogging success – but I'm not one of them. My "blogging help" resource is called the 8 week Power Blog Launch – not the "overnight success blog launch."  That's probably because the one thing I've learned over the years is that seeking the "softer, easier way" ultimately leads to regular attendance at 12 step meetings of one kind or another!  🙂
However, if you're looking for a reason to begin blogging for your business – the best reason I can give is you that you never can tell what future opportunity lies ahead.  I have yet to say to myself, "Darn!  I wish I hadn't converted my html web site into a blog!"
With that said, I don't recommend reckless business blogging – on the contrary.
Determining HOW you'll measure the success of your blog is the first step to ACHIEVING blog success.
Start your blog with a plan.  The old "if you fail to plan then you're planning to fail" cliche comes to mind.  However, with that said – you also shouldn't try to "contain" the direction your business blog blog takes.
When you begin to blog for your business, it's best to adopt an adventurer's mindset.  Be ready to accept a possible "alternate" blog success scenario.  Maybe you don't need 50 comments per post to achieve blog success.  Maybe you don't need 10K RSS subscribers to call your blogging experiment successful.
Maybe – just maybe- you'll find a whole new way to define blog success.