There's a popular parable which illustrates the importance of planning and patience called Two Bulls.
The story goes that there are two bulls standing side by side in a field.  One is a young bull, full of energy and what Austin Powers calls "MoJo." The other bull is older with less energy but he still has his MoJo.
The young bull catches the scent of a herd of cows on a distant hill.  As he sniffs the air, he announces, "I'm going to run over there and have my way with one of those cows!"
The older bull demonstrates his wisdom by replying, "You do that.  I'm going to walk up that hill and have my way with all of those cows."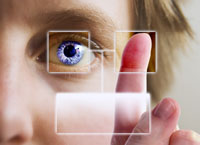 Young bulls charge ahead, full of energy.  They aren't trying to conserve energy because they have plenty to spare.  However, because they don't try to conserve that energy, much of it is wasted.  They run when they should walk.  Young bulls tend to think in the here and now, and not worry about tomorrow.
Meanwhile, old bulls recognize that their energy is limited – and they focus upon making the most of it.  Old bulls stop, think and plan.  They recognize the need to think about not only tomorrow, but next year as well. Because they recognize that they don't have the energy of their youth, they are willing to take the time to map out a strategy that makes the most of all of their resources.
In the story of the two bulls, once the old bull shares his wisdom with the young bull, he creates a formidable competitor when they reach the herd of cows.  If instead he had keeps his strategy under wraps – the old bull gains a considerable advantage.
This parable is used a lot in business.  It not only illustrated the importance of planning and patience, but it also demonstrates the advantages gained with you keep your strategy under wraps.
When I look back on my earlier entrepreneurial efforts, I can see where I acted like the young bull. When I saw an opportunity, I moved quickly so I could seized it.  I didn't spend nearly enough time creating a strategic plan, just like the young bull in the story of two bulls.
Experience is what you get when you make mistakes.  Wisdom is learning from other people's mistakes.